Austin Humane Society Intake/Owner Surrender Process:
The Austin Humane Society finds homes for nearly 4,000 dogs and cats a year from our shelter and foster programs. These animals consist of owner surrenders, transfers from other shelters, and strays. We are a limited intake shelter, so are unable to accept every animal into our adoption program. We have a team of compassionate individuals that take each animal's well-being very seriously and treat each animal as if it were their own. Thank you for considering AHS as an option to re-home your pet.
If you would like to surrender your animal to the Austin Humane Society, you must do so by appointment only. Appointment times vary depending on the time of year and our current population of animals. All animals must pass a medical and behavioral evaluation at the time of the appointment prior to being accepted into our adoption program. We do ask for a surrender fee that varies depending on the age and size of your animal(s). These fees help support that animal's care.
If you'd like to request an appointment, please email animalservices@austinhumanesociety.org and a staff member will be in touch with you about an appointment. Staff will provide you with other options if we are unable to accept your pet.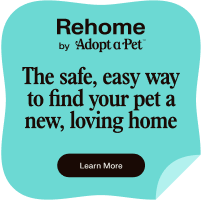 Adopt-A-Pet is the largest non-profit pet adoption website. With the support of The Petco Foundation, Adopt-A-Pet has created a simple, reliable, free program to help you place your pet from your loving home directly to another. By clicking below, you will go through the free and simple process of creating a profile for your pet. By using this link, you will be supporting the Austin Humane Society. All adoption fees go directly back to the animals of AHS.
For additional questions, please email us at animalservices@austinhumanesociety.org. This is the quickest form of communication. We can also be reached by phone at 512-646-7387 ext. 104, but please allow at least 48 hours for a return call from our staff.
If you have encountered a stray animal, please contact Austin Animal Center, as that is the best option for reuniting the animal with their owner.
Phone: 3-1-1
Address: Austin Animal Center
7201 Levander Loop
Austin, TX 78702